Despair (絶望, Zetsubō) is the 58th chapter of the Gantz manga, written and illustrated by Hiroya Oku.
Cover Page
Edit
We see Sei Sakuraoka wearing a tight fighting singlet that shows of her boobs and Gantz suit gloves while holding an x-gun up in the air next to her face. Her braided ponytail is seen being swooped in the air. This image is similar to the promotional poster for the film Lara Croft Tomb Raider.
Characters in Order of Appearance
Edit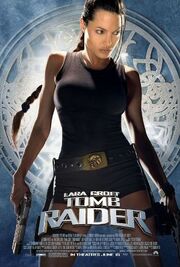 Ad blocker interference detected!
Wikia is a free-to-use site that makes money from advertising. We have a modified experience for viewers using ad blockers

Wikia is not accessible if you've made further modifications. Remove the custom ad blocker rule(s) and the page will load as expected.