Gantz Explained
Edit
The Series
Edit
The Sphere
Edit
Game Aspects
Edit
Resurrection
Edit
Transportation
Edit
Game Area
Edit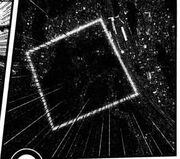 100 Point Menu
Edit
Those who manage to accumulate 100 points are presented with the 100 point menu which list three choices:
  1. You will be freed along with your memories erased
  2. You will be given an extremely powerful weapon
  3. You will be able to revive a human being from the memory

Game Progression
Edit
Transportation
Edit
Introduction
Edit
Rinse and Repeat
Edit
Ad blocker interference detected!
Wikia is a free-to-use site that makes money from advertising. We have a modified experience for viewers using ad blockers

Wikia is not accessible if you've made further modifications. Remove the custom ad blocker rule(s) and the page will load as expected.